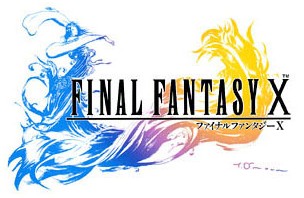 The first FF for the PlayStation 2, FFX expanded the boundaries immensely by adding voices for all the characters, real-time expressions, completely 3D environments, and a brand-new leveling up and battle system. You play as Tidus, a young man thrust from his home city of Zanarkand into the unfamiliar land of Spira, where he ends up aiding a summoner named Yuna on her pilgrimage to rid Spira of the malignant presence of the demon Sin. No one is what they seem, however... not Tidus, not Yuna, and certainly not Sin.
Releases:
Final Fantasy X (PS2 - 07/19/2001 JP, 12/17/2001 NA)
Final Fantasy X (AKA FFX International in JP) (PS2 - 01/31/2002 JP, 05/24/2002 EU)
FFX International was only released in Japan and Europe. In Japan this had an extra DVD of bonus stuff, including a short chapter called "FFX: Another Story" using the FFX engine and with the FFX characters. There were also changes in the game itself: a number of optional bosses (the Dark Aeons and an even tougher one named Penance), and a new Sphere Grid with several new abilities for weapons and armor. Voices are in English, with subtitles available in English or the language of the country it was released in.
Buy FF10 Merchandise at the FFC Store!
---
---
Game Help:
Maps by Furry Fire Moomba