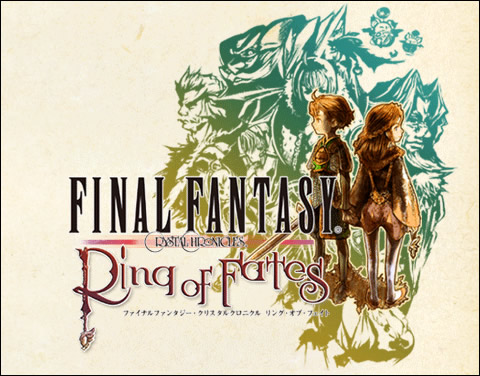 This is a prequel to FF Crystal Chronicles. More information coming soon.
Releases:
Final Fantasy Crystal Chronicles: Ring of Fates (NDS - 08/23/2007 JP, 03/11/2007 NA, 03/21/2007 EU)
---
Story - coming soon!
Characters - coming soon!
Places - coming soon!
---
Game Help:
FFCC:RoF FAQ/Walkthrough by sephirosuy (49 KB)
FFCC:RoF Multiplayer Mode FAQ by dccthezan (72 KB)
Soundtracks:
Coming soon!
---