Weapons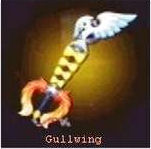 Gullwing: Given to you by Yuna, Rikku, and Paine after the fight against 1,000 Heartless. It doubles EXP when Sora is in critical mode. Its keychain is a wing.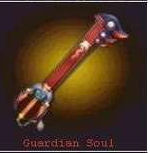 Guardian Soul: Given to you after finishing off Hades and freeing Auron from Hades' spell. Damage from reaction commands is increased. Its keychain is Auron's sake jug.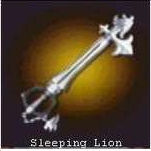 Sleeping Lion: Given to you by Leon after helping fix the computer in Hollow Bastion. Adds a hit to ground combo.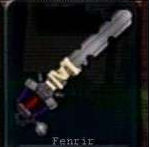 Fenrir: Given to you by Tifa after defeating Sephiroth. Removes one hit from ground and air combos. This is named after the Fenrir summon and Cloud's motorcycle in FF7:AC. Its keychain is the wolf-head badge Cloud wears.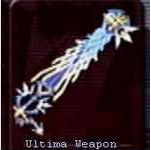 Ultima Weapon: Sora's best weapon, obtained only through synthesizing. MP recharges at a very fast rate.